Artist - Jacqui Henderson
Jacqui Henderson has lived in the Whitsundays for 16 years. She discovered her artistic talents December 2010,after painting a Curlew in acrylics. This was a simple thank you gift for the resort managers of Paradise Bay Resort, Long Island. The painting was displayed in the Gazebo at the resort and this lead to her first commission. The couple from the USA wanted a memento of their Honeymoon and requested the painting be of a family of Curlews that resided on the Island.
After only 5 years painting, Jacqui describes winning First Prize at Art Whitsundays 2015 Annual Exhibition for her piece 'Butts Out,' as her biggest achievement to date.
Chris Saines, Director of QAGOMA who judged the piece said 'While Jacqui might seem not to take herself too seriously, she has a developing instinct for well-constructed images and can somehow manage to pivot between the absurd and the visionary.'
Jacqui believes his comments have helped her progress further with her unique style. 'Having such a prestigious judge critique your work, allows you to see both your strengths and your weaknesses, and this has helped me to further develop my style.'
Awards
2015 Art Whitsunday Exhibition
Section: Acrylics "Butts Out" 1st Prize
Section: Theme Climate Change "Caustum" Commended
2013 Show Whitsunday
Section: Seascape "Solitaire" 2nd Prize
Section: Drawing "Red Rose" Highly Commended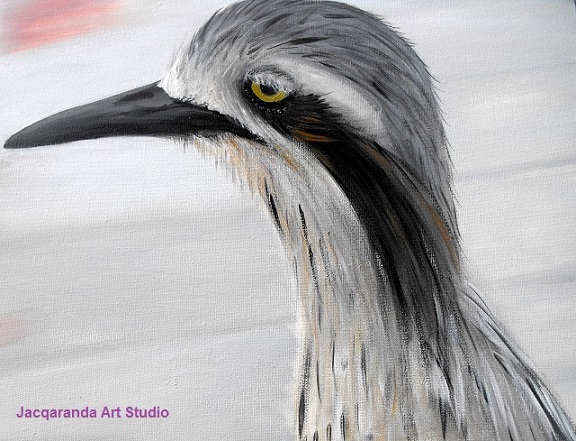 Curlew a thank you gift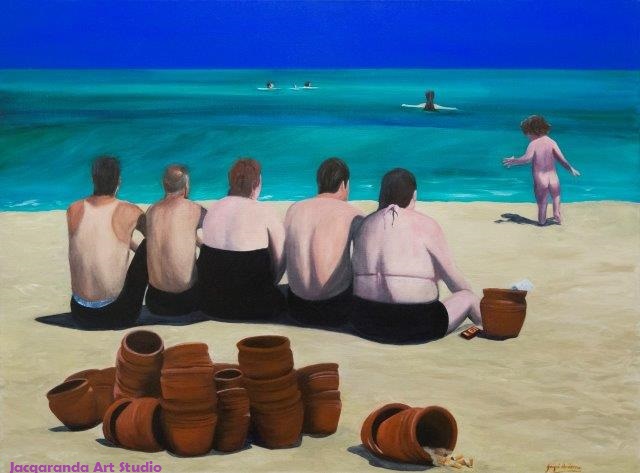 Butts out 1st prize 2015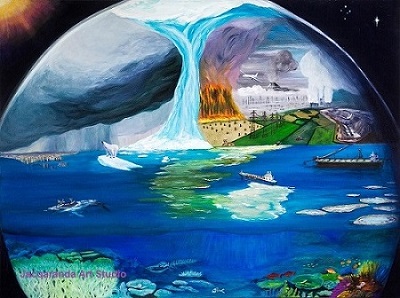 Casatum commended 2015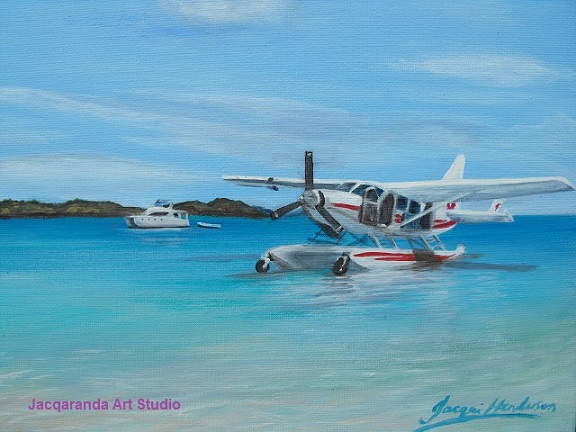 Seaplane Whitsundays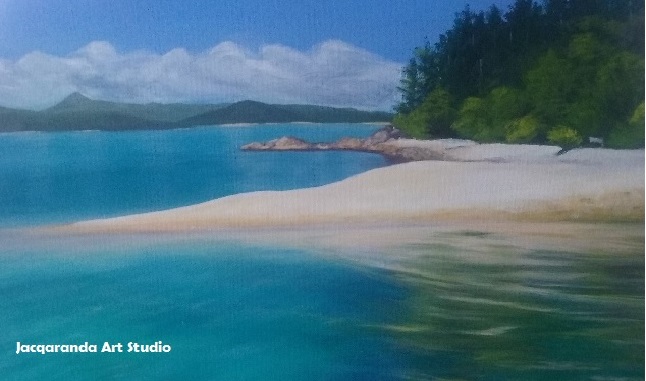 Denman Island Acrylic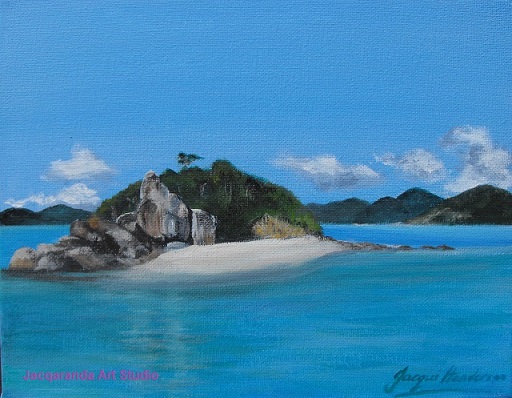 White Rock Acrylic