Artist - Claudia Gray
Bachelor Degrees:
History of Fine Arts
&
Spanish
Indiana University, Bloomington, Indiana U.S.A.
CLAUDIA
Has Travelled & Studied Art In:
Kendallville, Fort Wayne, Indiana
Indianapolis, Bloomington, Indiana
Los Angeles, California
Chicago, Illinois
Colombia, Bogota
Liege, Belgium
Lima, Peru
Guanajuato, Mexico
Singapore
Phuket, Thailand
Makati, Philippines
I Have Been Doing Art All My Life Since The Age Of 6 Years Old.
CLAUDIA:
A Contemporary Artist
A Photo Media Artist
A Photographer
Printmaker
An Artist
Handbag Designer
Etc.
I Love All Art Forms.
&
I Am Using The Following Medium:
Mixed Media
Photography
Photo Media
Acrylic
Watercolor
Oil
Printmaking
Recycleable Art
Mosaic Art
Ink
Charcoal
Sculpture
Gouache
Drawing
Pastel
Jewellery
Fabrics
Flowers
Color pencils
Etc.
CLAUDIA lives in paradise, truely a remarkable part of the world called "The Whitsunday".
The Whitsundays is famous for its 74 Islands.
After living in Asia for 20 years in Singapore and 4 years in Philippines and Thailand, Claudia enjoys sharing her creations of paintings, etc. with others.
CLAUDIA has donated several important art pieces to the Mater Hospital in Mackay, Queesnland, Australia that she painted while studying at Toowoomba Art School in 2006 via a grant from RADF.
CLAUDIA has received many awards, published in a magazine article, The Philippines' Bestselling Home Magazine, REAL LIVING, June 2013, Makati, Philippines; a book published by SINGAPORE COLOR PHOTOGRAPHIC, 2006; a catalogue printed in 2001 "WOMEN AT WORK" by PHOTOGRAPHIC SOCIETY OF SINGAPORE.
CLAUDIA has participated in many group exhibitions and solo exhibitions in various places: Philippines, Singapore, Thailand & Australia.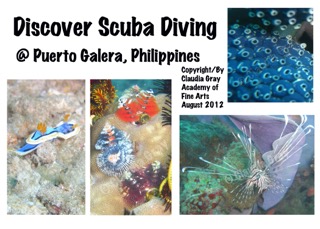 Discover Scuba Diving, Puerto Galera, Philippines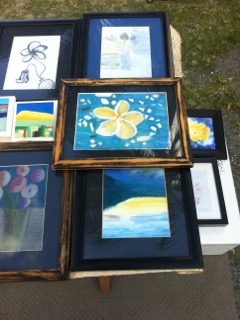 Airlie Beach Saturday Markets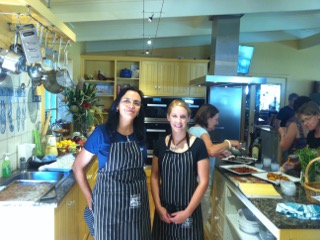 Claudia & teacher. I enjoy doing classes all the time :-) xx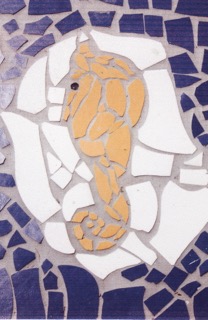 Seahorse Mosaic Sold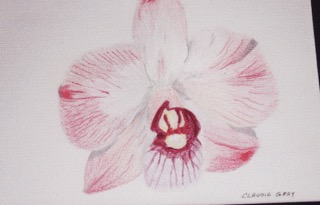 Orchid Prismacolor Pencil